The College of Engineering & Management Punnapra, Alappuzha started during the year 2008-2009 under the Co-operative Academy of Professional Education (Kerala) Society, which was formed to establish Educational Institutions in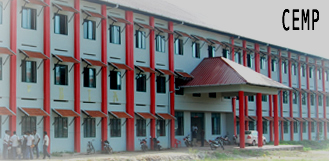 various professional fields. The College is affiliated to Kerala University and is approved by All India Council For Technical Education (AICTE).The admissions are as per the list forwarded by Commisioner For Entrance Examinations, Kerala and functioning of the college is as per the rules and regulations of the Government of Kerala and CAPE. The Courses offered are Electronics & Communication Engineering, Electrical & Electronics Engineering, Computer Science & Engineering, Information Technology, Civil Engineering and Mechanical Engineering.The College is situated near to Punnapra in Alappuzha district of Kerala State, 5 K.M from Alappuzha town which is commonly known as East of Venice gifted with backwaters, paddyfields and scenic beauty.The campus sprawls over acres of land.
Alappuzha backwaters is one of the exotic backwater sites in India. This place is also famous for its Nehru Trophy boat race held every year. We can reach Alappuzha by air, rail, road and boat services. The nearest airport is Kochi which is 64 Km to the north. Thiruvananthapuram International airport is nearly 160 Km to the south. It has excellent rail connections from Thiruvanathapuram, Kochi. It lies on the NH47.
The annual intake for each course is :
Computer Science & Engineering - 60
Electronics & Communication Engineering - 60
Electrical & Electronics Engineering - 60
Information Technology - 60
Civil Engineering - 60
Mechanical Engineering - 60