Quick Links
Institute of Management & Technolgy Punnapra
The overwhelming public response to its educational mission has inspired CAPE to present to the community its business school the Institute of Management and Technology (IMT) at Punnapra. The Institute of Management and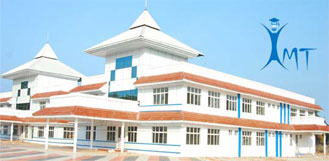 Technology (IMT) started during the year 2009-2010 under the Co-operative Academy of Professional Education (Kerala) Society, which was formed to establish Educational Institutions in various professional fields. The Institute of Management and Technology (IMT) offers a two year, full-time MBA programme. The institute is affiliated to Kerala University and has obtained AICTE approval for the MBA programme.
The College is situated near to Punnapra in Alappuzha district of Kerala State, 5 K.M from Alappuzha town which is commonly known as East of Venice gifted with backwaters, paddyfields and scenic beauty. The campus has an Engineering College, a MBA College and a Hospital which sprawls over acres of land.
Alappuzha backwaters is one of the exotic backwater sites in India. This place is also famous for its Nehru Trophy boat race held every year. We can reach Alappuzha by air, rail, road and boat services. The nearest airport is Kochi which is 64 Km to the north. Thiruvananthapuram International airport is nearly 160 Km to the south. It has excellent rail connections from Thiruvanathapuram, Kochi. It lies on the NH47.
The MBA programme of IMT prepares the youth with skills, knowledge and strategic perspectives essential to business leadership anywhere in the world. The programme has been designed to provide a portfolio of strong functional skills as well as the ability to apply, adapt and integrate these skills to different management settings. While the curriculum provides a rigorous foundation in traditional management disciplines, the educational process, with its emphasis on new strategy and managerial skills, develops the skills for problem solving, decision making,leadership of complex organizations and also contains various industrial interactive programmes.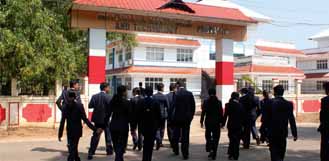 IMT's MBA programme provides opportunity for an intensive and intellectually challenging advanced study of management, combining both theoretical modules and practical exposure. The institute believes in participatory learning rather than teaching, and the role of a faculty member is that of a facilitator rather than a teacher. The course methodology includes case studies, panel discussions, seminars, business games, role plays, organisational studies and interaction with successful managers and business leaders. Noncredit courses on group dynamics and executive communication, using participatory methods will be offered for self development and soft skill enhancement.
Exposure to industry and interaction with the practicing managers through the summer placement and final project study enable the students to get a real feel of the functioning of the organization. Besides the regular faculty, IMT has several renowned professionals from the academia and industry on its panel of visiting faculty.
The annual intake for the course :
M.B.A - 60
Director in Charge
Dr.Prasanth M.K
Copyright @ 2012. All rights reserved.
Co-operative Academy of Professional Education