Quick Links
College of Engineering, Pathanapuram
College of Engineering Pathanapuram started during this academic year(2011). It is affiliated to Cochin
University of Science & Technology(CUSAT). Admission is made as per the rank obtained by eligible candidates in the state-level Common Entrance Exam conducted by the Commissioner of Entrance Examination(CEE). 15% of the sanctioned intake of students in each course are available for admission to NRI quota seats. The Engineering Diploma holders are admitted directly to the 3rd semester-Lateral entry. The College is located at Elikkatoor, near Piravanthoor junction on the side of Punalur-Muvattupuzha road(between Punalur and Pathanapuram) which is 7 kms from Punalur and 8 kms from Pathanapuram.
The Courses offered are Civil Engineering, Computer Science & Engineering, Electronics & Communication Engineering, Electrical & Electronics Engineering and Mechanical Engineering.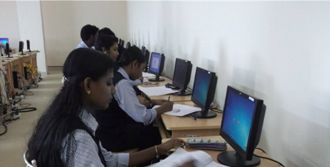 The duration of each course is four academic years as prescribed in the curriculum. The first two semesters will be combined together as first year, and the remaining three years consists of six semesters. Examinations will be conducted at the end of the year/semester.
The Mission of the College is to develop in to a centre of excellence to cater the needs of all setions of the society and to impart technical education at Bachelor and Master level at an affordable cost. The Vision is National Integration through empowerment of youth by bringing them up as excellent technocrats and responsible citizens.
The annual intake for each course is
Civil Engineering - 60
Computer Science & Engineering - 60
Electronics & Communication Engineering - 30
Electrical & Electronics Engineering - 30
Mechanical Engineering - 60
Principal in charge
Dr.Anantha Resmi .S
Copyright @ 2012. All rights reserved.
Co-operative Academy of Professional Education