Quick Links
College of Engineering, Trikaripur
The College of Engineering Trikaripur was started during August 2000 under CAPE. It is a fast growing Engineering College in North Kerala. The College is situated 0.6 km north of Cheemeni Town on Cheemeni-Podavur road. Cheemeni is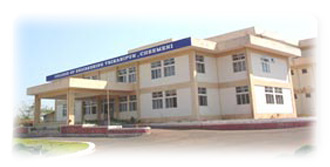 a village of Kasaragod district on the south-eastern corner bordering Kannur district. Chervathur is the nearest railway station (11 km away) and Payyannur is the nearest municipal town (18 km away).
The College was formally inaugurated by the then Hon'ble Chief Minister of Kerala, Sri E.K Nayanar on 30th January 2001 at a function presided over by Sri.K.P Satheesh Chandran, Hon'ble M.L.A of Trikaripur.
The College is affiliated to Cochin University of Science and Technology (CUSAT). The College admitted the first batch of students in the year 2000. The duration of each course is four academic years as prescribed in the curriculum. The first two semesters will be combined together as first year, and the remaining three years consists of six semesters. Examinations will be conducted at the end of the year/semester. The College Offers B-Tech courses in five Engineering streams.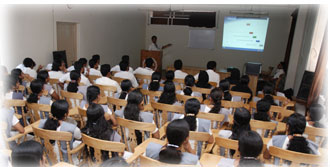 The Courses offered are B.Tech in Civil Engineering, Computer Science & Engineering, Electronics & Communication Engineering, Electrical & Electronics Engineering and Information Technology. Admission to courses are purely based on the Common Entrance Examination (CEE) conducted by the Govt. of Kerala. The College provides an environment conducive to technical education thereby bringing out the talents and professionalism in the students.
The annual intake for each course is
Civil Engineering - 60
Computer Science & Engineering - 60
Electronics & Communication Engineering - 60
Electrical & Electronics Engineering - 60
Information Technology - 30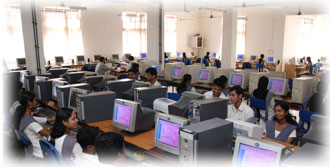 The Training and Placement cell (TPC) functions with the objective of giving apt career guidance and placement opportunities. The TPC acts as a morale booster to extend all possible assistance to career conscious students. The students of this college got placement in top rated companies through TPC. All the departments in the college emphasize in nurturing the potentials of the students. The highly dedicated team of faculty brings the best in each student. Certain organizations like Parent Teacher Association (PTA), Students council, National Service Scheme (NSS), Nature club, Computer club, Sports club, Tourism club, Arts club etc. are in the college.
Principal in charge
Dr.Vinod Pottakulathu
Copyright @ 2012. All rights reserved.
Co-operative Academy of Professional Education