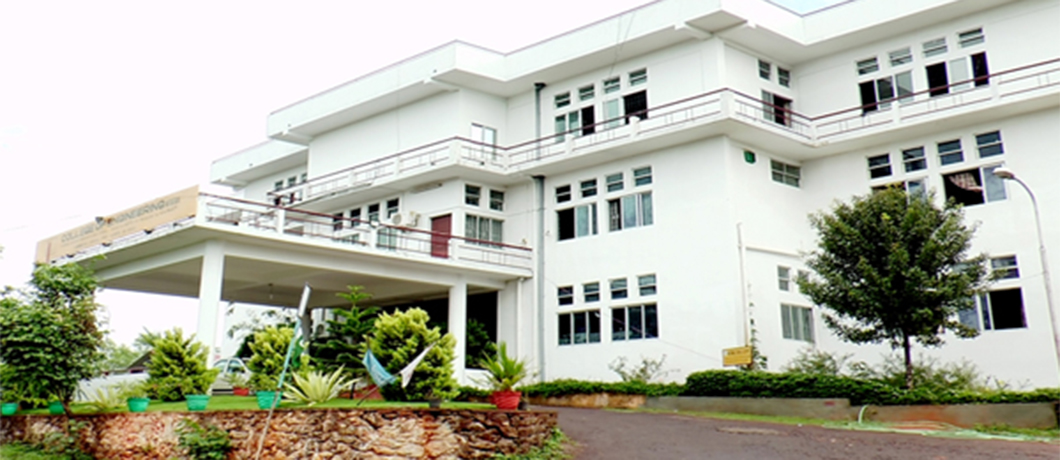 The Courses offered are B.Tech in Civil Engineering, Computer Science & Engineering, Electronics & Communication Engineering, Electrical & Electronics Engineering, Information Technology and Master of Computer Applications (MCA). The College was affiliated to Cochin University of Science and Technology (CUSAT) and now KTU. AICTE, CUSAT and Govt. of Kerala sanctioned approval for Master of Computer Applications (MCA) course during 2010-11 with an intake of 60 students. Master of Computer Applications (MCA) is a three year (six semester) Post Graduate course.
The institution is certified by ISO and accredited by NAAC with B+. The facilities of the college includes Central computing, Campus Wi-fi, Central Library which is fully automated using KOHA open software, conveyance, Canteen, and Co-operative Store. The college has a Training and Placement Cell primarily to cater to the Placement and Training of the students. The students of this College got placement in firms/organisations like Infosys, Wipro, US Technology, Nest, IBS, Accenture, Caritor, Sutherland, HCL, L&T, Syntel, Amazon, CTS, Ernst & Young, ULTS etc.
The College of Engineering, Vadakara is the first College established by the Co-operative Academy of Professional Education, which started functioning in the year June 1999. The College is located at Kakkoramala, Kurunthodi, Maniyur Panchayath, around 12 km towards the eastern side of Vadakara through Vadakara-Panikkotty-Palayad Nada Road. (The campus is 10 km away from Vadakara through Vadakara – Bank Road – Mudappilavil Road). The site at Kakkoramala surrounded by lush greenery is bounded by green fields and silvery clouds. The College is located at Vadakara, a region lying in the northern part of Kozhikode district. It is located on a 26-acre campus at Kakkoramala in Kurunthodi, in the Maniyoor panchayat of Vadakara.
You can reach Vadakara through buses heading for Vadakara, Thalassery, Kannur or Kasargod from Kozhikode and from Kannur buses heading for Vadakara, Koyilandy, Kozhikode or Thrissur. The old bus stand is only a 10 minutes walk away from the new bus stand. All buses to Maniyoor start from this stand and all of them halt at the new bus stand in their way. The KSRTC stand is within the new bus stand complex. Vadakara railway station is the nearest railway station. The nearest airport is the Kozhikode airport at Karippur in Malappuram.
Click for more information
Dr. Joseph O. A
Educational qualifications:
• Ph.D (Industrial Engg.and Management),National Institute of Technology Calicut - 2011
• MBA (Operations Management),Indira Gandhi National Open University IGNOU - 2010
• M.Tech (Industrial Engineering),National Institute of Technology Calicut - 1990
• B.Tech (Mechanical Engineering),University of Calicut- 1986

Academic Experience:
• College of Engineering Thalassery, Kannur, Professor and Principal, 2017 - Till date
• College of Engineering Vadakara, Kozhikode, Professor and Principal i/c, 2011 - 2017
• KMCT College of Engineering, Kallanthode, Kozhikode, Asst. Professor, 2005 - 2011
• National Institute of Technology, Kozhikode, Lecturer, 2004 - 2005
• Pune Institute of Computer Technology, Pune, Lecturer, 1992 - 1993
• PDVVP College of Engineering, Ahmed Nagar, Lecturer, 1991 - 1992
• KVG College of Engineering, Sullia, Lecturer, 1990 - 1991